Offerta
WooCommerce Change Date Plugin
Cambiare la data di pagamento nel tuo negozio WooCommerce
Descrizione
Come cambiare la data di pagamento nel tuo negozio WooCommerce?
Questa funzione non è inclusa nel backoffice di WooCommerce. Per consentire una gestione più flessibile, utile alle esigenze di negozi e imprese, ho sviluppato un plugin in gradi rendere possibile questa funzione.
Ideale per i negozi online che utilizzano Bonifico Bancario, oppure che hanno dimenticato di registrare pagamento/spedizione.
Compatibile con WordPress 4.x, 5.x, 6.x e WooCommerce.
Come potete vedere nello screenshot, in ogni ordine compare una casella che consente di editare la data di pagamento: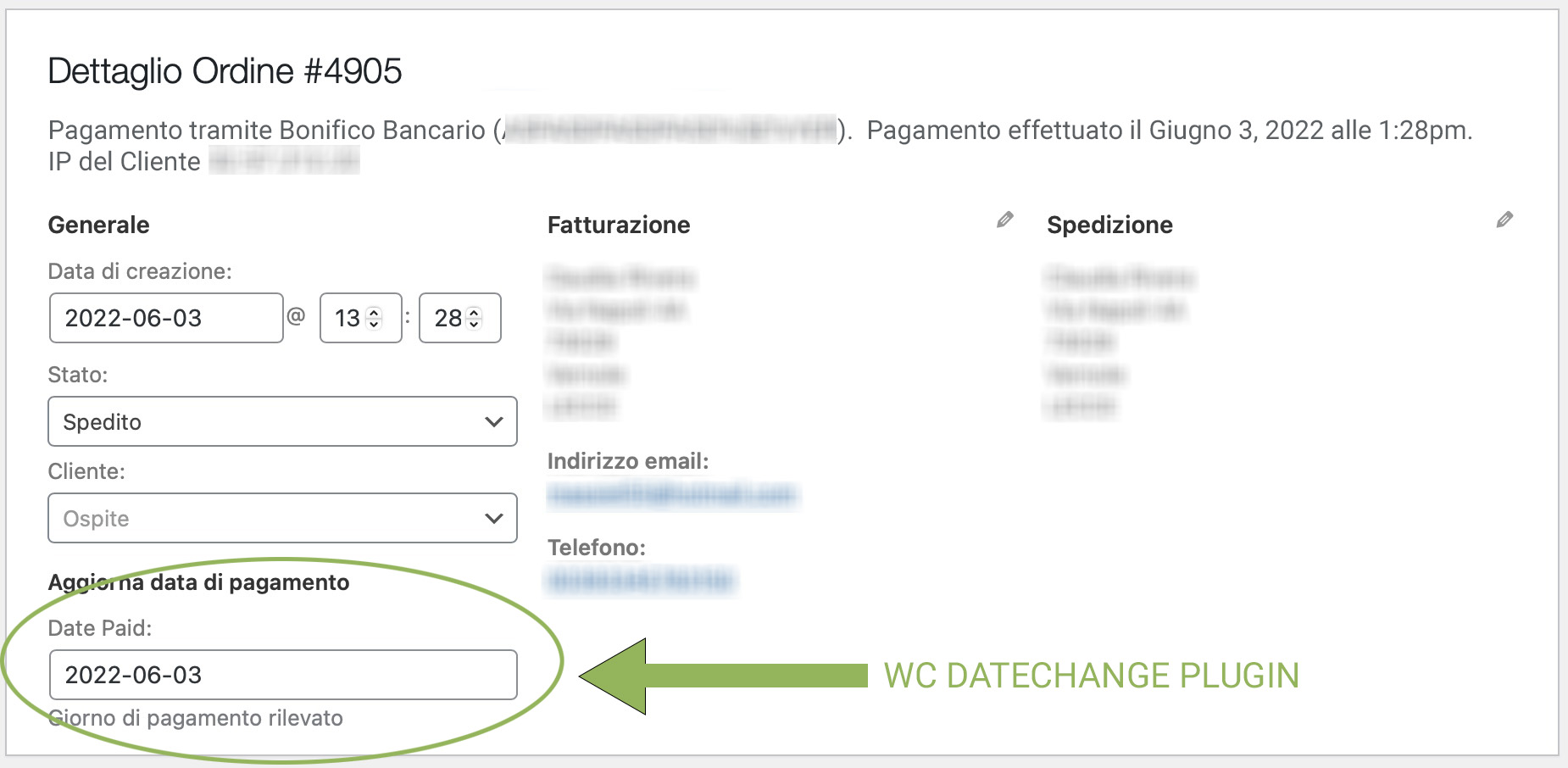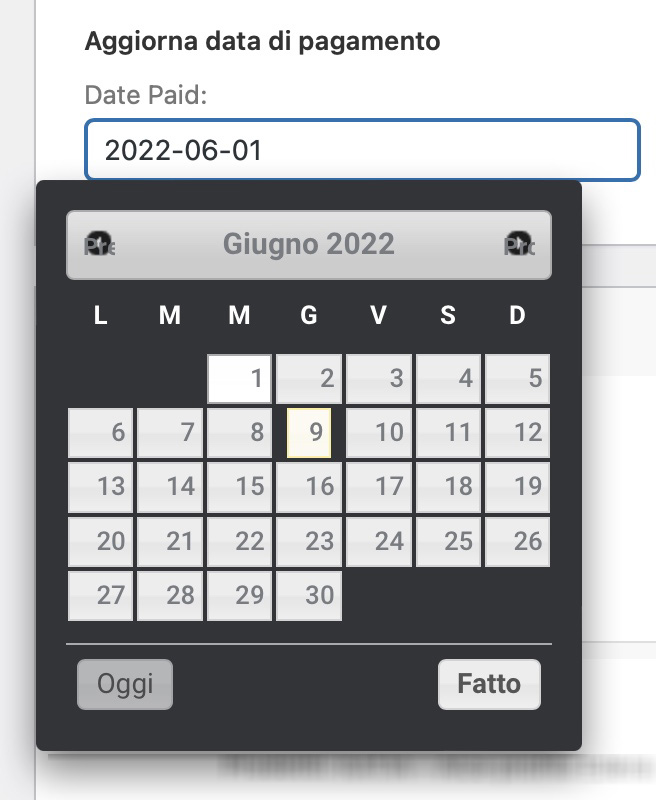 Change the date paid in WooCommerce
This plugin permits to edit the Paid Date in WooCommerce.