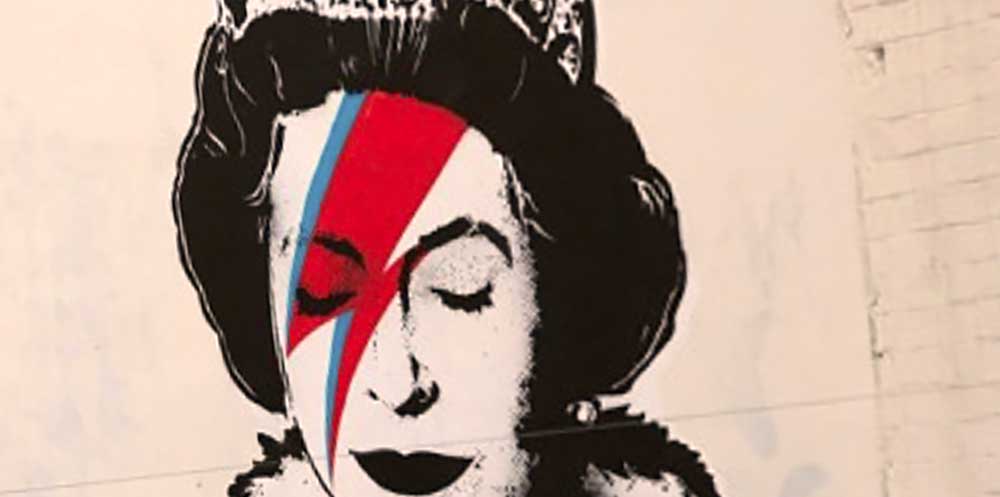 Regina Elisabetta, fenomenologia di un'icona pop
ADDIO ELISABETTA II. REGINA SÌ, MA NON SOLO D'INGHILTERRA: DI TUTTI. UN'ICONA NELL'IMMAGINARIO COLLETTIVO, LA CUI AURA È STATA INCENTIVATA ANCHE DALLE TANTE DEDICHE CHE IL MONDO DELL'ARTE, DELLA MUSICA, DEL CINEMA E DELLA TV LE HANNO RIVOLTO, CONTRIBUENDO A RENDERLA "THE QUEEN". RIPERCORRIAMO LA STORIA ICONOGRAFICA DELLA SOVRANA
La morte di Elisabetta II d'Inghilterra sancisce la fine di un'epoca, quest'ultima intesa non solo nella sua accezione storica, ma anche – in un certo senso – concettuale. Elisabetta II non è stata solo la Regina d'Inghilterra, ma la Regina di tutti. Elisabetta II era The Queen. Semplicemente e totalmente. A chi non è capitato, magari facendo zapping, di imbattersi in qualche sua apparizione televisiva ed esclamare, come si fa con un amico incontrato per strada, "guarda, c'è la Regina!"? Ecco.
Elisabetta II è stata una di quelle figure che rappresentano l'anello di congiunzione tra un mondo che non c'è più – o che per ragioni storiche, politiche, sociali e culturali sentiamo diverso da quello attuale – e il nostro. La monarchia, la famiglia reale, i titoli nobiliari, i protocolli di corte, il regno, il Commonwealth, sembrano situazioni e concetti di quelli che si studiano a scuola, e che poco hanno a che fare con l'attualità. E invece non è così. A incarnare l'onere e l'onore di cotante storia e responsabilità del suo Paese è stata, per ben 70 anni, lei, Elisabetta II: a soli 25 anni, il 6 febbraio 1952, ascese al trono d'Inghilterra, succedendo al padre Giorgio VI, attraversando tutte le controversie nel Novecento, il "secolo breve" che correva veloce verso un mondo in perenne mutamento. È cambiato molto, e anche drasticamente, dal 1952 a oggi, eppure la Regina è sempre stata lì, immutabile nel suo imprescindibile divenire. Prerogativa, questa, propria solo di un'icona.
… ci ha insegnato che i tempi cambiano, ed è necessario adeguarsi e cambiare con essi. 
D'altri tempi eppure fortemente contemporanea, Elisabetta II è sempre stata fedele a se stessa e al di sopra di ogni moda e tendenza, ed è questo aspetto ad averla resa una icona indiscussa.  Elegante, decisa, una donna che guida una Nazione e ne ispira altre 10; insieme a tutto quello che ne consegue! Hanno contribuito in tal senso le numerosissime dediche che arte, musica e cinema hanno rivolto alla Regina, ma non sono state opere d'arte, canzoni e film ad aver fatto di Elisabetta II un'icona: lei lo era già. Semmai, hanno contribuito ad accrescere – anzi no, a confermare – questo suo indiscusso status "iconografico".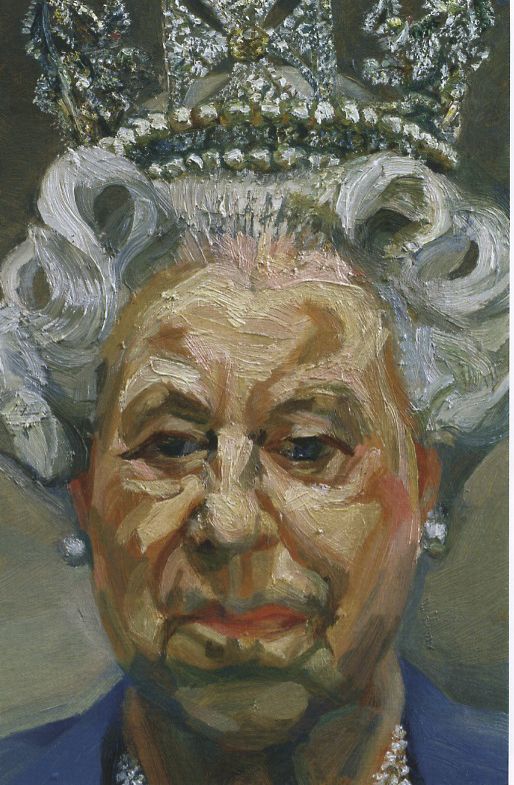 Painting by Lucian Freud 2000 (fonte Wikipedia)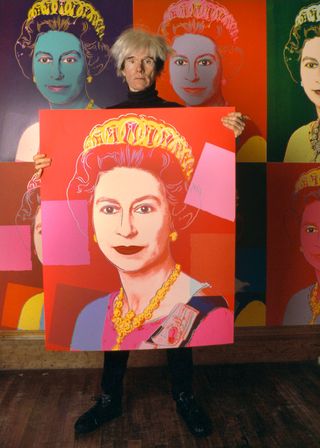 Andy Warhol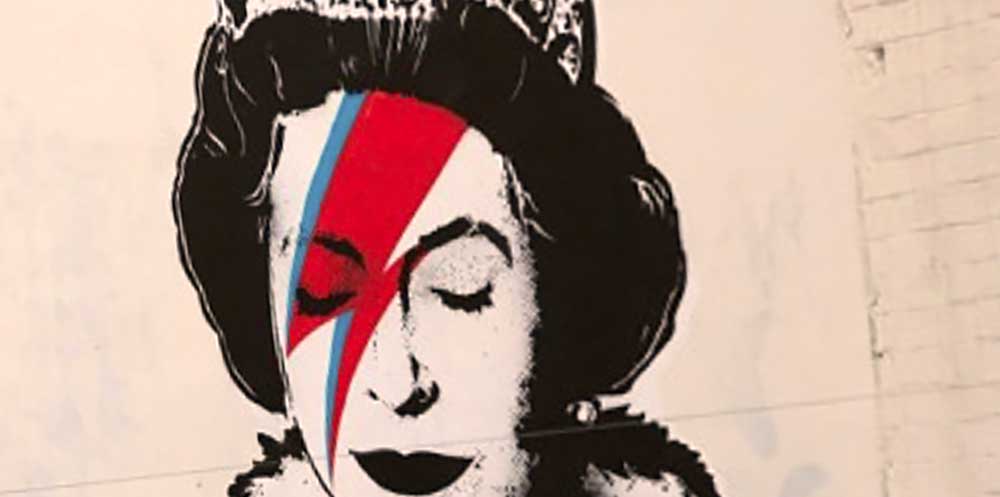 Particolare del ritratto di Banksy in Upper Maudlin Street a Bristol

I Simpsons

BBC paintings

The Queen and James Bond

Tea with Paddington bear
Non solo icona, ma anche interprete di se stessa, con regalità e ironia: accade anche nel video in cui prende il the insieme all'orsetto Paddington, personaggio tra i più amati della letteratura infantile inglese, improvvisando con cucchiaini e tazze We Will Rock You dei Queen. E poi i tanti meme che girano sul web, con frasi a effetto tratte da situazioni di vita quotidiana abbinate alla Regina colta nelle espressioni più disparate, perché Elisabetta è una di noi. God Save the Queen!
Elegante, decisa, una donna che guida una Nazione e ne ispira altre 10; insieme a tutto quello che ne consegue!  <3
Articolo ispirato ad Artribune, leggi la versione su Artribune